Ladies and gentlemen, I'm so very excited to feature a special guest here today, the lovely and talented Jaime Samms! She's here to talk about her newest release, OFF STAGE: RIGHT, a rocker story, and we all know how much I love the rocker boys. The world can never have enough of them, so it's wonderful to introduce everyone to Jaime's. And now it's my pleasure to give you Jamie Samms and her boys in the band, Firefly!
I want to thank Shannon for letting me drop by. It's especially exciting because she wrote some of my very favorite books ever and it's so awesome to be welcomed on her blog just to talk about my new book a bit. In all honesty, I think this new release is partially her fault, anyway! ;p When I was a kid growing up, I had this fascination with rock bands. I just loved watching them, and as one kid of many in a big family, growing up in the eighties was a blessing, since I couldn't afford concerts. At least I could watch lots and lots of videos. I fell in love.
.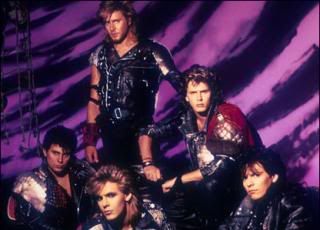 Not usually with the stars themselves, but with the whole idea of
being
a rock star. the lifestyle and the music and the bonding between band mates. It all looked so very glamorous from the outside. (And, well, yeah, okay, the guys were sometimes pretty cute, but that was totally beside the point.)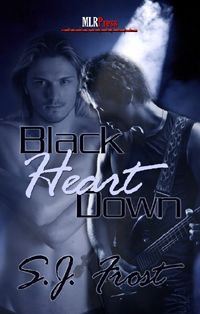 Later, when I was well into reading all those lovely m/m books, imagine how sweet it was to discover that whole world of glam rock resurface in my books! WOOT! And with perks! Among my favorite were S.J. Frost's Conquest and Black heart Down books. They just rock so hard. How could you not love Jesse and Even or Kyler and Robbie. Especially Kyler and Robbie. I guess I have a thing for dysfunctional bad-boy relationships, because those two remain my favorite couple of the whole series. And I think I have to admit, the series was probably at least partially to blame for the inspiration behind my own new release, Off Stage: Right.
In it, Damian and Lenny are the ultimate in dysfunctional, and playing together on stage is about the only thing they have going for them as a reason to stay together. As lovers, they're abysmal, with Lenny being a cock-tease and Damian a horny bastard. As friends, well, they do a little better there, but not much. It takes meeting Stanley and Vance, two friends who long ago figured out how to balance love, life, friendship and music on the road, to realize something is going to give, and when it does, it will be a spectacular, media circus disaster. Unless Stan and Vance can intervene before that happens and save Damian, Lenny, and their band, Firefly from themselves.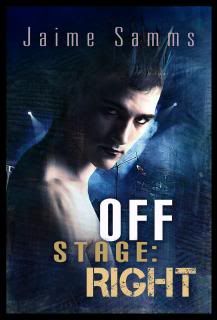 Blurb:
Damian Learner and his grunge band, Firefly, are on a meteoric rise to success. If they get the right break, fame awaits. Seeking more professional management, Damian independently strikes a bargain with the best agent in the business, Stanley Krane. Unable to afford the penalty for breaking old contracts, Damian agrees when Stan's best friend, country and Western megastar Vance Ashcroft, offers to buy him out of his old contract.
Overwhelmed by a crippling loan, secretive guilt, Stanley's expectations, and a volatile relationship with Lenny, Firefly's lead guitarist, Damian disintegrates. Bad habits of too much sex, booze, and drugs create a rift in the band. Finally Vance, with his understanding of Dominant/submissive behavior, sees that submissives Damian and Lenny are falling into chaos, clinging to each other to try to avoid the inevitable crash.
When the pressure to perform becomes too much and the unthinkable happens, Damian and Lenny have to decide: accept that they need something they can't get from each other, or burn out and take Firefly with them. Vance is ready to claim Lenny, but even Stan's hesitant agreement to give Damian the direction he needs might not be enough for Damian—or the band—if he loses Lenny.
Buy Link:
At Dreamspinner Press
Jamie's Website:
http://jaime-samms.com/
I'm so very happy to have had you here today, Jaime, and I can't tell you how flattered I am to hear your sweet words about the Conquest series and the Black Heart Down boys. It means so much that they helped give you some inspiration, and I'm wishing you and your boys in Firefly all the best of luck and much success with OFF STAGE: RIGHT!